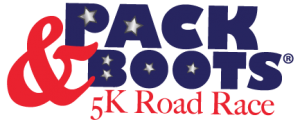 A few of us will be headed down to Marcy Street in Portsmouth to support and run the 7th annual Pack and Boots 5K on July 4th. Running is a BIG hobby of several of the team members, and Matt, from our Operations team is a Navy Vet.
The 5K is run on the classic Portsmouth race course, which has a decent hill early on but finishes with gradual downhill and flats. Really nice for running or walking it. What better way to kick off your 4th of July and to support an excellent cause!
Here are just a few services that Veterans Count provides to our Vets.
Employment Counseling
Emergency Financial Assistance
Mental Health Issues
Deployment Support
Substance Abuse
And More!
Register here –> Pack and Boots 5K